Hello and Welcome Recovery Seekers and Friends,

.


.

Many of us in recovery seem to look for that "Quick Fix" as we begin our recovery journey. Sadly, it doesn't work out that way. If you want to reach long-term recovery from addicted compulsive gambling,…..you need to start by coming to terms that "Your Recovery" is "Progress and not Perfection"! As gamblers, we are trained within our addiction to want things NOW, that instant gratification. Especially the addicted "Slot Players" like myself. Cards and other gambling vice's were just to slow for me as I wanted to put my money in and WIN,…..RIGHT NOW! I think many in recovery understand what I mean.
.
But when you cross over into uncontrolled addicted gambling, that will also keep you in the cycle of the addiction. Your either out "Chasing your Loss', or when you WIN you think you'll win every time you go gambling." Which is called chasing the WINS. So your doomed either way as you get deeper and deeper in debt, and lose yourself in your addiction! For me, I got so lost that I didn't want to LIVE anymore. I felt like a slave to gambling, and it became more of a job than fun.
.
A job I really hated to go to, but the constant nagging, urges, and triggers I could NOT get rid of. I never thought about what the workers at the Casino's were thinking when I asked "7 times in only 2 hours" to watch my Slot Machine for me when I'd keep going to the ATM to get more and more money to put in those F_ _ king machines! Do you think they ever once asked themselves, "Man, this woman is out of control"! OF COURSE NOT! They would "Smile Sweetly" and tell me "GOOD LUCK THIS TIME"……That's their JOB.

.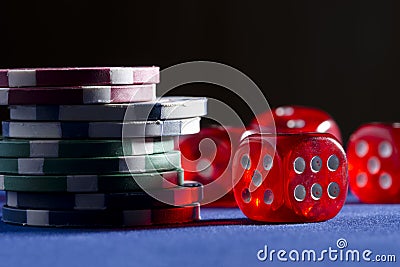 .
No, I can not be mad at the workers, I was the one who chose to keep stuffing those machines with money I really didn't have. Many who have "NO IDEA" about addicted gambling think that it is "OUR CHOICE" to be stupid. Not all true! Yes, those who have never been touched by any addiction just doesn't understand,…..WHICH IS CALLED *STIGMA.* I didn't wake up one day and say, "I think I'll become an addicted gambler and shatter my life all to hell. This disease is a slow progressive addiction.
.
There is SO much stigma around the problem of addicted & problem gambling today. WHY? Because gambling is seen as fun, and a form of entertainment. But, it is like anything else, when you do something in "Excess" you run the "RISK" of becoming addicted. So my good friends at http://www.ncrg.org have some good information about "Gambling Addiction" facts about this cunning disease….
.


About NCRG:
The National Center for Responsible Gaming (NCRG) is the only national organization exclusively devoted to funding research that helps increase understanding of pathological and youth gambling and find effective methods of treatment for the disorder. The NCRG is the American Gaming Association's (AGA) affiliated charity.
Founded in 1996 as a separate 501(c)(3) charitable organization, the NCRG's mission is to help individuals and families affected by gambling disorders by supporting the finest peer-reviewed, scientific research into pathological and youth gambling; encouraging the application of new research findings to improve prevention, diagnostic, intervention and treatment strategies; and advancing public education about gambling disorders and responsible gaming.
.
...