Hello Recovery Friends, Recovery Seekers, And Welcome New Visitors,
.

.
I was cleaning up my Author Facebook page when I came across this "Quote" and it got me thinking about my current published book and my recovery from Addicted Compulsive gambling, and a bit too much alcohol. It took me back to when my book first released on my 50th birthday! I felt so proud that I actually accomplished one of the biggest goals I'd had for myself. I owe it to the "Grace & Power" of God, and my own 7 years of hard work in recovery for my book to even be a "Dream to Reality" event in my life.
.
Well, also I Thank my awesome publisher too, Steve Laible, of TKG… http://KodelEmpire.com And yes, he is as funny as he looks! But seriously, he is a fantastic publisher, and a "Children's Book Author" Too! Check out my Pal http://StevieTenderHeart.com If it wasn't for him nagging me to want to publish my manuscript my friend put together for me, I wouldn't be a published author today. I was so scared of what people might THINK of me because of all the terrible things I'd done as an addict.
.

Author – Steve Laible ~ Great Guy!
.
I know I blog a lot about life being difficult to move on from, especially from our addictions when we first enter recovery. I know this because I to had a hard time grasping the fact that I had become an addicted to gambling and alcohol. It's hard when we are at our worst in our addictions to even LOOK at ourselves in the mirror, and god knows that happened a lot for me. From the woman and wife I was, having a successful banking career, working hard to have a home and beautiful family life, to this black, ugly, darkness of addiction that took such a hold on me I thought I'd never make it out alive! And I almost didn't, Twice. When I was in the depths of the ugliness of addicted gambling, I used to think in my head about all the "negative" shit my mom and dad used to say about me, and it seemed I made that a "Reality" all by myself…
.
As if I bought into all the years they said I didn't love my family, never wanted to be around them or stay home, that I lied, or wasn't an honest person. I really made that come true with my addiction! Even when you start recovery you have so many doubts about yourself. It takes time and a lot of hard work to learn WHO you really are. You have to retrain your brain, your diseased thinking and thoughts. I also had a hard time about 2 years into my recovery about "Feeling Stuck. I don't know if you know what I mean? When I went to Gamblers Anonymous meetings, I'd hear others speak about feeling "Stuck" in their recovery. Not sure which way to go, or what to do next to continue to grow in our process to recover.
.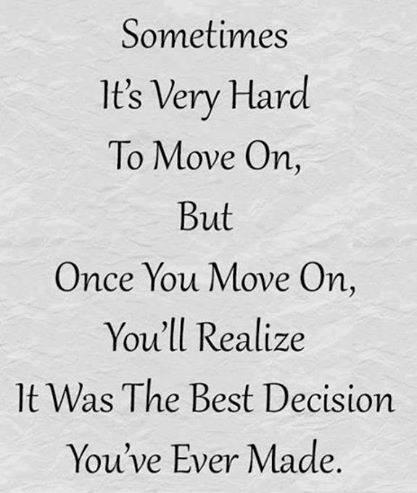 .
For myself? That's when I had to start on Step 9. I was stuck on this step for a while. Making "Amends," wow that was a hard job, and I'm still doing it today! Step 9 is making "Direct Amends" to such people wherever possible, as long as it doesn't injure anyone in the process. Now that sounds easy enough, but with gambling addiction, it often means you owe money too, to someone you hurt, or never paid back. Well, most all the people I did owe, I had paid back. That is when though I learned about "Pawn Shops" and started selling stuff to get money to gamble. Also for me it was more of how I let down others. Like employers, if I stopped to gamble before work, and got on a winning streak, well, I'd call in sick and say I couldn't make it in. Sadly, these people hired me to do a job and BE THERE to do it. So then that plays into your "Reputation & Character" of who you are. When I gambled? I was a Flake!! I even did it to my friends, and lost many good, long time friends because I couldn't be counted on anymore. Now this may not sound like a big "DEAL" to many, but for me? That used to be WHO I WAS. People knew they could always count on "Catherine" when things needed getting done.
.
...