Hello and Welcome Recovery Seekers and Friends,

.


.

Many of us in recovery seem to look for that "Quick Fix" as we begin our recovery journey. Sadly, it doesn't work out that way. If you want to reach long-term recovery from addicted compulsive gambling,…..you need to start by coming to terms that "Your Recovery" is "Progress and not Perfection"! As gamblers, we are trained within our addiction to want things NOW, that instant gratification. Especially the addicted "Slot Players" like myself. Cards and other gambling vice's were just to slow for me as I wanted to put my money in and WIN,…..RIGHT NOW! I think many in recovery understand what I mean.
.
But when you cross over into uncontrolled addicted gambling, that will also keep you in the cycle of the addiction. Your either out "Chasing your Loss', or when you WIN you think you'll win every time you go gambling." Which is called chasing the WINS. So your doomed either way as you get deeper and deeper in debt, and lose yourself in your addiction! For me, I got so lost that I didn't want to LIVE anymore. I felt like a slave to gambling, and it became more of a job than fun.
.
A job I really hated to go to, but the constant nagging, urges, and triggers I could NOT get rid of. I never thought about what the workers at the Casino's were thinking when I asked "7 times in only 2 hours" to watch my Slot Machine for me when I'd keep going to the ATM to get more and more money to put in those F_ _ king machines! Do you think they ever once asked themselves, "Man, this woman is out of control"! OF COURSE NOT! They would "Smile Sweetly" and tell me "GOOD LUCK THIS TIME"……That's their JOB.

.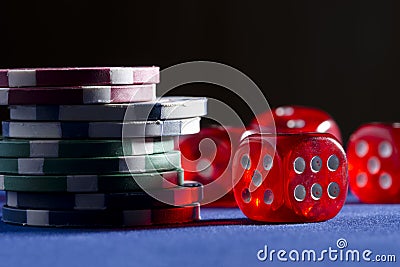 .
No, I can not be mad at the workers, I was the one who chose to keep stuffing those machines with money I really didn't have. Many who have "NO IDEA" about addicted gambling think that it is "OUR CHOICE" to be stupid. Not all true! Yes, those who have never been touched by any addiction just doesn't understand,…..WHICH IS CALLED *STIGMA.* I didn't wake up one day and say, "I think I'll become an addicted gambler and shatter my life all to hell. This disease is a slow progressive addiction.
.
There is SO much stigma around the problem of addicted & problem gambling today. WHY? Because gambling is seen as fun, and a form of entertainment. But, it is like anything else, when you do something in "Excess" you run the "RISK" of becoming addicted. So my good friends at http://www.ncrg.org have some good information about "Gambling Addiction" facts about this cunning disease….
.


About NCRG:
The National Center for Responsible Gaming (NCRG) is the only national organization exclusively devoted to funding research that helps increase understanding of pathological and youth gambling and find effective methods of treatment for the disorder. The NCRG is the American Gaming Association's (AGA) affiliated charity.
...
It's been four years since I emerged from rehab, blinking into the new light of sobriety, a shivering, puking, frightened wreck. That terrified wreck is still inside me, I don't suppose she will ever go away, and I don't suppose I will ever want her to – it's that part of me that keeps me sober. Keeps me sane (ish) and centred, no matter what life throws at me. But what has recovery given me? What have I learnt so far?
Recovery has given me everything – a life. End of.
It has also given me everything that comes with a life ie a profound realisation of my failures, my fears, my insecurities, my disappointments and expectations, my long-held resentments, my pride, my vanity and, for good measure, my greed. It has given me loss, a deep grief which has become a treasure chest of wisdom, and hope as clear and sharp as a sunny winter morning. It has given me difficulties and strife, chaos and uncertainty punctuated by glimmers of deep resonance, kindness, friendship and love in every possible permutation. It has given me, me.
So, today, sitting here with four years' of sobriety and (relative) sanity behind me, and a present filled with opportunity and potential, I want to share these small pearls of wisdom gleaned from the recovery trenches:
1) Sometimes you need to do the wrong thing to get to the right place
...
When overcoming an addiction of any kind no one should try to go it alone. It is a difficult process with a lot of ups and downs. For this reason it is important to have a reliable support group around you that you can lean on when it gets difficult. Friends and family are key to overcoming addiction, but there is another resource for those overcoming an addiction that can be very beneficial. This resource is support groups.
If you're not exactly sure what a support group is, how it works or who should join one, then read on. A support group might be the solution for yourself or a loved one.
What is a Support Group?
A support group is a group of people who get together for the sake of encouraging each other because of similar addictions. The most popular and common support group around is alcoholics anonymous, better known as AA.
In these groups participation is encouraged, but not required. Participation simply looks like one talking about themselves and their issues. Who they are and what brought them there. It is common that in support groups each person is assigned a sponsor or an accountability partner. These are people that you can call when you are feeling the need to abuse a substance. They are those who will frequently check up on you to make sure you are doing alright. They offer advice and encouragement.
If you find yourself in a very intense and destructive addiction situation then you may need to admit yourself into a rehabilitation clinic or detox center. These facilities also offer support groups in-house.
...
I'm sure that many of you can relate to coincidences like when you learn about a new word, you find that you hear it more, but when in reality it's just something new that has come into your awareness, it was really there all along. This is of course something that happens to me often, but has certainly been my experience since I have been writing this blog, as it is now always in my awareness to look for opportunities for what to discuss next and they just keep popping into my life!
Working in the addiction field, and the job I have in particular, keeps me very focused but also very isolated. Working in addiction also creates a sort of bubble, being that my clients are all trying to get out of their active addiction, my co-workers are all in recovery, and the doctors are addictionologists. I had been in California for four or five years and didn't realize that I was protecting myself in a way, by not branching out of my comfort zone. So it wasn't until about two years ago, that I started to go out to new places and interact with new people that have never struggled with an addiction. (People that experience temporary stress instead of chronic anxiety are still a wonder to me!)
The benefit, however, of the bubble realization was that all of that prep work that I had been doing (working with a sponsor, doing the steps, going to multiple types of therapy to figure out the core issues as to why I was using inhalants, then working on those core issues) was in preparation for returning to the real world and all its challenges and this time having a more positive impact, on myself and on those around me, and it was time to use them! The tools I have learned (especially emotional regulation, coping skills, and trigger identification) and the resources I have developed have been crucial in my relapse prevention, because life sure does throw me some curveballs and when I did come out of hiding, I found that some of my wreckage from my past was still there waiting for me. I am definitely grateful that I was given the opportunity to have a second chance, to get to be the same person, but a better version. By doing the footwork, it allows me to look at the same situations but have different reactions and therefore different outcomes than I would have in the past.
I feel that in order to be effective in communicating with people who are also struggling and/or looking for solutions or education, I need to write about things that truly affect me emotionally, because if what I'm writing doesn't induce some sort of feelings for me, how could it in someone else? So full disclosure in the hopes that someone can relate and hopefully allowing me to be of service.
The reason that the ability to have different reactions that produce different and better outcomes is on my mind is due to some events that occurred in my week. I felt discouraged this week for two reasons, and I feel like they have happened while I have volunteered to write this blog for a reason. I am a person that falls victim to a certain type of mental trap, where your brain immediately jumps into negative thinking or disaster mode when you hear certain things that are not ideal. In the treatment facilities I work with, we refer to it as addict brain.
...
Tags: 10th tradition, 12 step, 12 step recovery, AA, abstinence, accurate self-appraisal, action program, action steps, addict, addiction, addiction help, addiction memoir, addiction recovery, Addiction Specialist, addictive behavior, addicts, affected, affirmations, Alcoholics Anonymous, answers, anxiety, anxiety and recovery, ask for help, Asking for help, attitude of gratitude, awareness, balance, being a loving mirror, being a loving person, being of service, Big Book, Caring for those who still suffer, co-addiction, co-occurring disorder, compassion, courage, dealing with a using loved one, depression, discomfort, drug abuse, drug addiction, emotional management, emotional maturity, emotional regulation, emotional sobriety, emotions, faith, family recovery, fear, first step, goal setting, goals, gratitude, gratitude journey, Guest Blogger, guilt, healing, HELPING OTHERS, higher self, inadequacy, inner satisfaction, intervention, inventory, letting go, Life Challenges, life on life's terms, literature, memoir, mental health, mindfulness, mindfulness and recovery, Motivation, My Story, openness, positive energy, program of recovery, recovery, recovery talk, relapse prevention, Resilience, right action, right intention, self care, Self Love, self-compassion, self-confidence, self-esteem, self-help, self-honesty, serenity, shame, sobriety, sponsor, stepwork, struggle, substance abuse, suffering, suffering addicts, Support, surrender, tenth tradition, thinking, thinking errors, Trying to save a Life, turn it over, twelve step recovery, twelve steps, Twelve Steps and Twelve Traditions, twelve steps of aa, twelve traditions, twelve traditions of aa, why i used drugs
Welcome Recovery Friends And New Friends!
I thought I'd come share a few goings on with all of my recovery friends, and share a little of my past experiences of my own of addicted gambling….
.

.
...
March 16th marks the beginning of the week for National Inhalants and Poisons Awareness Week!
I work in assisting the National Inhalant Prevention Coalition, a contact I made after my episode of Intervention, when I joined Director Harvey Weiss to speak on a panel with others affected by inhalant abuse in Washington DC. Many of the people that I have spoken with were once inhalant addicts themselves or friends and family (especially parents) of inhalant users who devistatingly passed away while using inhalants. This is an organization that works on reducing, preventing, and making the public aware of inhalant abuse, a goal that we both have in common.
In their most recent newsletter, the National Inhalant Prevention Coalition (NIPC) defines inhalant abuse as "the intentional misuse, via inhalation, of common household, school and workplace products and chemicals to "get high." This definition also infers two primary inhalant abuse slang terms: "Sniffing" and "Huffing." In a sense the Process of"huffing" defines the slang terms for the Activity i.e. bagging (huffing from a bag); Glading (misusing air freshener); etc."
NIPC also regularly provides the public with updates and facts imperitive to spread the awareness and prevention of inhalant abuse. Here is an update of some of the most recent facts:
1. Any time an inhalant is used, it could be a fatal episode. This could be the first time you ever use inhalants, or the 100th. NIPC notes that there is research showing that "of those people who died from huffing, about one-third died at first time use."
...
Hello Recovery Friends and New Visitors,


Since my last post, I'm Celebrating along side "The National Council Of Problem Gambling" all month long here on my Recovery Blog. As it is "Problem Gambling Awareness Month"....
So I "pledged" my blog to them to write, blog, and Advocate all things gambling recovery!


Yes boys and girls it's time to take notes and open your "Skills" tool box and fill it with a few more tips on how to stay away from the "Relapse"….. http://www.ncpgambling.org
In my 1st blog post I spoke about the importance of "Step one," (if you follow & work the 12 Steps) and how it truly is the first HONEST step to starting recovery. You need to be willing to admit YOU are an addict as that it IS half the battle of your work.



We also know about "Phone Lists" that You should have one and USE it. I can not tell you how many times calling another in recovery helped talk me out of my "trigger or urge" to go gamble. Most all the time the person can talk you out of it by reminding you the "HELL" of going out and having to start your time all over again. So lets talk a little about how to not have relapses while in recovery. As you can have none in yours, and if someone tells you otherwise they are full of SHIT! Relapse does NOT have to happen, nor "Be The Norm" as some councilors, therapists,, and specialists tell you. Many recover without a "binge or relapse."
I have an excellent "Recovery Relapse Prevention Guide" work-book here on my blog on my recovery resources pages that was given to me when I started my long-term recovery 7 years ago. YES, it took me a few tries, 2 binges that almost killed me, and ended up in the hospital twice and in an Addiction/Mental Crisis Center twice, that's why I rely on a STRONG Relapse Guide. I'll be sharing from this guide snippets to help you so you won't have to go through what I did! Here is a little from the guide;
RELAPSE PREVENTION


Relapse prevention is one of the most important aspects of treatment. In a study of many different addictions, approximately one/thirds of the patients relapsed within the first two weeks, sixty percent relapsed within the first three months, and sixty-seven within twelve months.
Most patients relapse within three months of leaving treatment. This is the period of highest risk. Members of Gamblers Anonymous must be willing to do almost anything to prevent relapse. They need to see themselves as clinging to an ice- covered cliff with their recovery support group holding the only rope. The most important thing they can do is go to meetings. Members who are working a daily program of recovery will not relapse. These behaviors are incompatible. Relapse is a process that begins long before making the first bet….
*
Now I think we can all agree that those are lousy odds of recovery when we first start out, or if you're coming out of treatment. But I learned the hard way that IT'S TRUE. The 2nd most important thing after admitting you are Powerless over your addiction is to find a Treatment program. There are many websites that offer Good Treatment Options. A couple that come to mind are, My Addiction
http://www.myaddiction.com
and
http://gambling.supportgroups.com/
on support groups, set yourself up with a user & password and your enter a world of support, some Free treatment options for addicted gambling, and it's confidential and anonymous! And also Gamblers Anonymous is an excellent resource too:
http://www.gamblersanonymous.org
…
*Here is a little more from the relapse guide, and feel free to "Copy & Paste" the guide for yourself to use, and it can be used for all types of Addictions*
*
The Relapse Prevention Exercise for Gamblers is prevention, and requires working a daily program of recovery. The member must take his or her personal inventory at the end of every day. If any of the relapse symptoms become clear, immediate action must be taken.
Members must develop written plans detailing the exact things they are going to do if they get into trouble. Other people need to check each member daily for relapse warning signs. This can be done by family members, a sponsor, or someone from the workplace. This is a good reason for members to go to daily meetings and hang around other recovering people. Often other people can see what members are unable to see for themselves. The member needs to identify high risk situations that may trigger relapse, and to develop coping skills to deal with each situation. the more a member can practice these skills, the better off he or she will be in recovery. In meetings, members need to discuss high risk situations and help each other develop relapse prevention plans….
Each member will be different, most relapses occur when patients are experiencing the following high risk situations:
Negative emotions: Particularly anger and frustration. This could also be negative emotions such as boredom, jealousy, depression, anxiety, ect..
Social pressure: Being in a social situation where people are gambling, or being directly encouraged to gamble by someone. Interpersonal conflict: This can be a conflict with the parent, spouse, child, boss, friend, ect.. Positive emotions: Something positive happens and the member want to celebrate. This can be a promotion, wedding, birth of a child, graduation, ect..
*
Here are some things YOU can do to be more aware and have a PLAN of action to keep YOU safe!;
.
RELAPSE PREVENTION EXERCISE:


"DON'T TEMPT yourself, test your personal control and use an Exercise Plan"!!
Using the relapse exercise, members develop the skills necessary to deal with each of the high risk situations, then they practice the new skills until they become good at them. All members must role play gambling refusal situations, with an experienced member, until they can say no and feel relatively comfortable. They must examine and experience all their triggers, see through the first use, and learn how to deal with the euphoric recall.
Members must develop a plan for a slip. What are they going to do if they gamble again? Who are they going to contact? What are they going to say? This must be practiced again and again with other members.
The member must understand the behavior chain. They must also develop skills for changing their thoughts, feelings, and actions when they have problems. The members should know that gambling cravings will pass if they move away from the situation and use their new tools of recovery.
The Relapse Warning Signs
All relapses begin with warning signs that will signal you or your loved ones that you are in trouble. If you do not recognize these signs, you will decompensate and finally return to gambling again. All of these signs are reactions to stress, and they are a re-emergence of the disease. They are a means by which your body and mind are telling you that you are having problems. You need to recognize thirty-seven warning signs of relapse. You may not have all these symptoms before you begin gambling again, but you will have some of them long before you gamble. You must find which Symptoms are the most characteristic of you, and you must come up with COPING SKILLS for dealing with each symptom…..
.
Listed below are the thirty-seven warning symptoms.
*Circle the ones that you have experienced before you gambled.*
1. Apprehension about well-being.
2. Denial
3. Adamant commitment to stop gambling.
4. Compulsive behavior
5. Compulsive attempts to impose abstinence on others.
6. Defensiveness
7. Impulsive behavior.
8. Loneliness
9. Tunnel vision.
10. Minor depression
11. Loss of constructive planning.
12. Plans begin to fail.
13. Idle day dreaming & wishful thinking.
14. Feeling nothing can be solved.
15. Immature to be happy.
16. Periods of confusion.
17. Irritation with friends.
18. Easily angered.
19. Irregular eating habits.
20.Listlessness.
21. Irregular sleeping habits.
22. Progressive loss of daily structure.
23. Periods of deep depression.
24. Irregular attendance at meeting.
25. Development of an "I don't care" attitude.
26. Open rejection of help.
27. Dissatisfaction with life.
28. thoughts of social gambling.
29. Feeling of powerlessness or helplessness.
30. Self-pity
31. Conscious lying.
32. Complete loss of self-confidence.
33. Unreasonable resentments.
34. Discontinuing all treatment.
35. Start of controlled gambling.
36. Loss of control.
37. Overwhelming loneliness, frustration, anger, and tension.
*
NOW, here is the "Fun and interacting" part of my recovery blog! I hope you will make this list, then how about you all leave a comment what # warning sign is the most difficult for YOU, and how YOU would handle or what skills would you use to help get you through one of the 37 Warning Symptoms? And since there is a lot to "Relapse Prevention" and I want you to get the MOST out of my blog posts to aid your recovery from addicted gambling, let do this blog post as a 2 or 3 part exercise? So this concludes the 1st part of relapse prevention, and I'll give you a couple of days to "Comment" your answers. I'll blog post PART 2 on Tue, March 4th, that evening after 6pm.
.
I think this will be a fun idea so we can ALL LEARN a little something new together! And again, please feel free to copy and paste the full guide workbook listed on my Resources Page List! Together WE CAN RECOVER! If your interested, my current book is out NOW as e-book on Amazon Kindle! "Addicted To Dimes" (Confessions of a liar and a cheat)
http://www.amazon.com/dp/0984478485
My true story of my life battling compulsive gambling addiction, living with Undiagnosed Bipolar, my childhood trauma, dark family secrets and Recovery!
.
.
I Thank You all for taking time to come visit my recovery blog, and I appreciate all the LUV & Support TOO!
.
GOD BLESS ALL,
Author, Catherine Townsend-Lyon
"When we believe in a Power Greater Then Ourselves, anything in LIFE is possible"!
Hello Recovery Friends & Welcome New Seekers!



"So it's been sometime that I have blogged on a more personal level, and holy crap I have much to share. I keep having "Gambling Dreams"?
.


.
I'm not sure that many of you know that I had celebrated my 7th year in "Recovery" from addicted compulsive gambling last month on Jan 29th, 2014.
I was having a talk with my hubby that I was feeling a little strange. Not like "triggers & Uuges" strange, well maybe. What I told him was, "after having 7 years away from the "Bet" (gambling), I was wondering if I would happen to get "The Seven Year Itch"?….
.
Now I think we all know where this "slogan" comes from right? For those who are NOT married, or in a long-term relationship, we say, "if your relationship can pass the "7 Year" mark, then the rest of eternity together will be a "Breeze" and you'll stay together once you pass that 7 year hurdle! Well, with my recovery, instead of worrying about the 7 year itch, I have had "Gambling Dreams" instead!! And they are very disturbing. So I wondered why after all this time would I have gambling dreams? It's not like I obsess over gambling anymore. And they are feel SO REAL…
.
So I thought I'd do a little research on some of my gambling support websites to find out WHY and HOW this happens. Am I subconsciously thinking of gambling in my head? I know I suffer mental disorders, but now after the second night in a row of gambling dreams has really got me bugging! I have heard people in my gamblers anonymous meeting talk about having gambling dreams, but I thought it was because they were just starting out in recovery, and in treatment we were taught that when you go through "detox & "grieving" period in recovery, it maybe common to have dreams. But not when you have years of recovery.
.


.
It's not that I'm a "must need to know" kind of person either, it bothers in a way that I know how baffling and cunning this disease is. It will lie in wait for a long time, and then out of no where rear its ugly head!
A few of my relapses happened that way. You get 3, 6, 8 months in, then BANG!, your back at out gambling all over again! So again I did search about recovering gamblers having gambling dreams, and guess what? I couldn't find anything as to why this happens. The closet I got was from a site for women gamblers, and really didn't mention about gambling dreams at all…
.
...
I have hardly met a family that has not been touched in some way by addiction. Yet when my kids were growing up, it never occurred to me that this could happen to our family.
I didn't suspect my child's experimentation would ever lead to addiction. I was in denial, hoping that time would cure this problem as it does so many other things. I know now how wrong I was.
Addiction is a disease that hurts deeply, it breaks the entire fabric of love and respect that binds the family together. I felt the hurt. My days were challenging and painful when I was in the midst of dealing with my child's addiction. I felt manipulated, used and rarely appreciated.
I could feel myself enabling, doing things that did not help. I was hoping for a quick fix. I knew deep down that this wasn't going to work, but I couldn't stop.
On occasion, the fear engulfed me as I lay awake with my eyes staring at the ceiling watching each hour pass by until dawn.
...
I want to THANK "Cate" for helping me have an AWESOME 2013! Being a "Guest Gambling Recovery Expert here was one of the "Highlights" of my year, right next to becoming a 1st time published author! So I wanted to come wish all my "Recovery Friends" here at "Addictionland" a very *HAPPY NEW YEAR*.....

Each year I do a *Special Recovery Message* on my blog on New Years Eve, in the event someone looking for recovery information happens to wonder over to my Recovery Blog. I want those who still suffer from ANY type od addiction, not just Addicted Compulsive Gambling. I want that person who may feel Alone & Helpless, that SOMEONE truly cares about them, and there is a much "Better Way Of Life" in recovery. So I wanted to come share it here with all of you! And I wish you all a Healthy & Successful Year!


God Bless,
Author, Catherine Townsend-Lyon
http://www.amazon.com/dp/0984478485 Now as e-Book for Kindle!
.
*A NEW YEAR MEANS NEW BEGINNINGS IN LIFE & RECOVERY*
*MY NEW YEARS TO ADDICTS MESSAGE*
.
My New Year message is to share a meaningful, positive piece of "Advice." Many of you know that I live my "Life" in recovery from Addicted Compulsive Gambling and a wee bit too much Alcohol. I just want to say to anyone who happens to wander here to this blog, and your are, or want to have a *Beautiful Life in Recovery*…..it is and can be DONE! Please visit my Recovery blog, which is also on WordPress at: http://CatherineLyonAddictedToDimes.wordpress.com you will find an excellent "Recovery Resources Pages List" with ALL kinds of recovery help and information to get you started on your *Journey of Recovery.
.
Addiction is addiction no matter the type. Many of the habits and behaviors are the same. The diseased thinking, having triggers and urges, we use blame, denial, excuses. Relapse's are the same because no MATTER THE DEMON, drugs, gambling, porn, food, sex, booze, "IT's All About getting stuck, and sucked in by "THE CYCLE" of the addiction.
.
There is a lot of *Truth* in the saying, "You keep doing the same thing over and over and over again, EXPECTING a different out come, and it NEVER COMES, it NEVER HAPPENS, it's the same old "SHIT" time after time.
AREN'T YOU TIRED of feeling sick and tired all time? Those feelings like your all alone in your addiction? As if NO ONE KNOWS how you feel? No ONE understands you? Those crappy, dark, feelings of "HOPELESSNESS"?
.
TRUST ME, I sure DO! My gambling addiction had me SO OVER THE EDGE TWICE, that I tried SUICIDE ~ TWICE, that's how low my life was. How low, dark, and hopeless I felt.
Yes, it will take hard work to attain and stay in recovery, but I can "HONESTLY" tell you it "TRULY" is worth it! YOU are worth a better LIFE! I got tired of chasing something that was never going to be the SAME. I think drug addicts can relate best to this. All your "HIGHS" have NEVER been the same as the First Right? If your honest about it, then you know I'm being HONEST with you.
.
Most who know me, know that I won't or Don't "Sugar Coat" Addiction & Recovery.
Sometimes "Tough Honesty" can save a "LIFE"……

So go ahead, contemplate what I'm telling all you addicts, its New Years Eve. Go ahead, take that "FIRST STEP," and make a "Resolution Tonight," it's a better time than any to CHOOSE LIFE.
.
So instead of screwing the cap off that bottle of Booze, or cracking open that BEER, or smoking that next joint, or poking that NEEDLE in your Arm, or for you addicted gamblers, before you stuff that Poker or Slot machine with more $20′s, or before you sit down to that Poker, or Blackjack table, think about how it would actually feel to walk through all the FEAR you have, to learn WHY you need to USE ADDICTION to hide from old wounds that just won't stop nagging you?
.
Just think about living a LIFE FREE from YOUR ADDICTION? Each and every one of us was given a gift.
A GIFT OF CHOICE…..YES, it's about the choice's we make. And many times our "OLD PAINS & HURTS" can really turn us upside down. YOU and millions have been given a GIFT from "A Power Greater Then Ourselves"……
A High Power who will be their for you each step of your Recovery Journey, just like he was their With and For me when I took that "FIRST STEP" of a BETTER & BEAUTIFUL LIFE"………..
.
AND TRUST ME, where I had to LIFT myself up from was not PRETTY. I was laying in an Addiction/Mental Hold and Crisis Center, via the hospital FOR THE 2nd TIME.
When I was released, I had many court dates from POOR CHOICES, "Criminal Charges" of theft and forgery.
No friends, No Family, even my husband left for a few weeks, because he had ENOUGH. Then jail, probation, and HOURS of community service, OH YEAH, and $$ Restitution!
.
That's all I ever got from Addiction. Lost jobs, house, car, money, time I'll never get back, and it almost COST ME MY LIFE!
So on Jan 29th, 2007 on my Court Sentencing Day, I TOOK MY LIFE BACK!! The rest was all De-Vine INTERVENTION. NO, you don't have to be Religious, Be Saved, or even be a Christian to reach out for "Recovery," and to live a beautiful life in recovery, BUT,…….I Wouldn't recommend It.
.
Just think of a being, a "Strong Higher Being" in your Life to guide you as you take that 1st very important step in your life into *RECOVERY*
Since I have, I have been blessed in so many ways, there are too many to count. The most exciting and rewarding was becoming a *First Time Published Author* ~ AT 50 years old!! It's Never To Late to make "DREAMS COME TRUE" in Recovery!
And, this past year has been the best EVER! Meeting so many recovery friends and family who have supported me with my book and my recovery! Many new friends through Social Media, Recovery websites, and more!
.
I've been some what successful as a writer, blogger, and mentor to others who were also STUCK on that "DAMN CYCLE of ADDICTION"!! I have faith in YOU that a year from now in recovery you will NOT BE the same. So why not try something different?
Yes, it will be tough, but it's better than chasing that drunk, that high, or that big JACKPOT that never comes, and I know that you have the "Courage & Will" to JUST DO IT!
.
SO THIS IS MY NEW YEARS WISH FOR YOU!
So if Gambling is the monkey on your back? Then come visit my Recovery Blogs Resources Pages, which has many options for FREE Recovery help, websites listed, and important information to get you started in the RIGHT DIRECTION!

http://CatherineLyonAddictedToDimes.wordpress.com Here are a few other Websites and information that my help as well:
http://myaddiction.com
www.aa.org ~ Alcohol
www.na.org ~ NA Drugs

http://gamblersanonymous.org ~ Gambling
www.suicidepreventionlifeline.org
National Suicide Prevention Lifeline Phone Number 1-800-273-8255

"AS OF RIGHT NOW"?
YOU ARE NO LONGER ALONE! I CARE!"….
From: Author, Catherine Lyon
Recovering Addicted Gambler
7 yrs in Recovery on Jan 29th, 2014
1996 to 2007-I was addicted



Dear Addicted Gambling Disease,
It's time to make amends To "Myself"……
.

.
It has been some time now since we have been together, or had any contact between the two of us. Seeing it's the Holidays once again, I thought I'd drop a few lines to catch up on the years we have been apart. Things have been going really well for me these past years. Yes, you have crossed my mind through those years, but I just couldn't bring myself to tell you that it is "Truly" time to "Say Goodbye" forever. Because it hurts for it to be so final….
.
...
In early recovery, I was often told, "Trust me, you'll feel better soon", or, "I know this is hard, but I promise, you'll feel better soon." I lived by those words. I was so shaky, ashamed and scared. I felt awful. I desperately hoped the non-stop physical, emotional, spiritual and intellectual suffering would stop. I wanted so badly to feel better, physically as well as emotionally. I tried each and every day to focus on those words of reassurance and deny what I thought and felt inside. I held tight to the recommendations of my recovery role models, the encouragement from my friends and family outside the rooms of recovery and my own willingness to get better, hoping eventually I'd feel better.
And eventually I did, but not in the way I had expected. What began to happen was I started to feel my feelings better. I started to feel happiness better, I started to feel anger better, and I started to feel sadness better.
Although this sounds like a play on words – feeling my feelings better - the point is, in order for me to experience healthy recovery I had to allow myself to actually feel what I had long been trying to deflect, change or control.
For example, during the Christmas holidays my emotions would always kick into overdrive. No matter what age I was, I would become completely nostalgic. I'd think about stringing the lights with my dad, hearing my grandfather whistling a holiday tune or sitting at the top of the staircase with my brothers and sister waiting for my Dad to tell us Santa had arrived. I'd get excited to watch "It's a Wonderful Life" with my family or maybe catch an old Charles Dickens movie by myself. As I got older the holidays stopped being those experienced as a child. They became strung by addiction instead of lights and wrapped around bottles of wine with little food instead of gifts presented with love.
I won't lie, those first few winter holidays in recovery were difficult. I couldn't stop focusing on how sad, angry and frustrated I felt for all those Christmas and New Year holidays lost in the blur of addiction. In those early recovery years I had difficulty fully embracing the magic of the season. To be honest, I really wanted nothing more than to get through the series of events, wishing they would just be over.
...
Even when I was in the absolute worst stage of unabashed drinking and irregular, unhealthy eating habits, very little if anything could have pushed me to seek recovery any sooner than I did.
Those who love me worked tirelessly in the effort to convince me I needed help. Each gesture or suggestion was met with resistance, denial and deflection. Those caring and compassionate individuals had all but prepared themselves to receive the dreaded phone call I'd finally succumbed to the disease of addiction.
The more people tried to persuade me of my destruction, the more my distance from them widened. I wasn't ready to stop. I liked being able to decide for myself when, where and how much I engaged in what I believed was pure merriment. I'd perfected my silent rationalization to slip into the haze of too much alcohol with little food. When I was in the state of nothingness, life's emotional ups and downs didn't matter anymore. I cherished my ability firmly and sternly control what I put my mental energy into and what was erased. As long as I kept my booze supply up and my weight down, all was well in the world. And oh boy, did I love the "high" I felt when the deception, manipulation and lies all fell into place.
Until they didn't.
...
Tags: action steps, addiction, addiction recovery, alcohol, alcoholism recovery, ask for help, awareness, co-addiction, commitment, courage, eating disorder, eating disorder treatment, fear, first step, gratitude, hazelden, hope, letting go, over achiever, perfectionism, powerlessness, program of recovery, recovery, rehab, sober, sponsor, trust, willingness, women in recovery
I am honored to be the December Expert particularly because this first day happens to be my birthday. Yet the date does not mark the only time I was shifted from a place of comfort to a visceral shock to the system.
I've been given the most precious gift of life three times. I was physically born in December of 1961, almost died in 2001 and then tested fate again in 2008. The 46-year journey was a roller coaster of addiction, emotional chaos and nonstop searching for a way out.
Although I can't remember the first few celebrations of the date I entered this world, all accounts indicated they were joyous, happy and fun. I've been told people poured attention on me with beautifully wrapped boxes to open and cards read by others with messages for a future far better than their own.
Tags: addiction, addiction recovery, alcohol, alcoholism recovey, Alcoholism Treatment, Asking for help, awareness, balance, co-addiction, commitment, cross addiction, eating disorder, eating disorder treatment, effort in sobriety, faith, gratitude, hope, milestones in recovery, mindfulness and recovery, physical health, recovery, rehab, self-confidence, sponsor, surrender, willingness, women in recovery
Hello Addictionland Recovery Friends & Visitors,


So my time here as *The Guest Expert Blogger* for "Gambling Addiction" is coming to a close. So I wanted to take this time to say to all of you who came by my blog here this past Month, a very BIG THANK YOU, for your emails, and your wonderful recovery support! I hope I was able to share info, and educate all who came and took the time to read what I had to say about "Compulsive Addicted Gambling" the disease. Many still just don't see it that way, and is why there is such *STIGMA* around those in recovery from this CUNNING illness & addiction.


Always know you can stop by my own "Recovery Blog" at: http://CatherineLyonAddictedToDimes.wordpress.com and check out my *Recovery Resources Page* as well as my Book/Writer Blog at: http://www.simplesite.com/CatherineLyonAddictedToDimes
where I show case *FANTASTIC* recovery books, reads, authors, and writers. Along with Featured Stories, Book Reviews, and Guest Authors & Blogggers and websites. I will continue to come here to Addictionland and blog as well. I have learned SO MUCH while being this months Guest Blogger.


For those who are in recovery from addicted gambling, or maybe having a rough time in recovery, there are some "Excellent" websites for help, treatment, and Support. Here are just a few of my favorites I visit OFTEN....


Gamblers Anonymous http://www.gamblersanonymous.org
Safe Harbor Compulsive Gambling Hub http://www.sfcghub.com
Author, Marilyn Lancelot "FOR" Female Gamblers http://www.femalegamblers.info *Marilyn has 2 fantastic books out here)
http://www.GrippedbyGambling.com and the last website I LUV...
Journal of Gambling issues http://www.camh.net/egambling
FREE TREATMENT Options http://www.myaddiction.com
Every Wen Night on Twitter is #ADDICTIONCHAT @LUV_Recovery
6pm Pacific time 9pm Eastern Time That's were I am :-)


Always know, you are NOT ALONE anymore. YOU CAN Recover from any addiction, you just have to take that 1st step,"When we admit to ourselves we have a Problem" then reach out for help, someone will be there for YOU.....

MY *SPECIAL THANK YOU TO "Cate Stevens" for allowing me this wonderful platform to share with all of you, my TRUE & SINCERE message of "HOPE" to others. To be able to give you all an Inside Look of the dangers of becoming addicted to something that was intended for *FUN & Entertainment*....but SADLY for some of us, IT IS NOT.

So CATE, from my *HEART* to YOURS, I Appreciated the invite to be a guest here, and call on me ANYTIME if I can be of *Recovery Service* to you and the Fantastic members here on "Addictionland"....May God Bless You All!

Warm Regards,
Author, Catherine Townsend-Lyon :-)



Hello Recovery Friends & New Visitors,

As a regular person in recovery for almost 7 years, I'm baffled on HOW many different views there are about addicted gambling. It really can be a bit confusing to those seeking Recovery. I say this because as I work on two follow-up books I'm currently writing, I do a lot of research from Blogs, Websites, and rely on Google Search A LOT. If you happen to Google "Facts" about addicted gambling, you get MANY views of What it's about, and How to treat the illness. So I thought I'd share a few of the "OPINIONS" out there about this addiction. They first is from a "MEDICAL VIEW" about this cunning addiction, and in the very 1st paragraph, it calls this addiction a, "Mental-Health problem", which I seem to STRONGLY disagree with.......
*A MEDICAL VIEW*
What is a gambling addiction?
Gambling addiction is a *mental-health problem* that is understood to be one of many kinds of impulse-control problems a person may suffer from. The types of gambling that people with this disorder might engage in are as variable as the games available. Betting on sports, buying lotto tickets, playing poker, slot machines, or roulette are only a few of the activities in which compulsive gamblers engage. The venue of choice for individuals with gambling addiction varies as well. While many prefer gambling in a casino, the rate of online/Internet gambling addiction continues to increase with increased use of the Internet. Gambling addiction is also called compulsive gambling or pathological gambling.
Estimates of the number of people who gamble socially qualify for being diagnosed with a gambling addiction range from 2%-5%, thereby affecting millions of people in the United States alone. Although more men than women are thought to suffer from pathological gambling, women are developing this disorder at higher rates, now making up as much as 25% of individuals with pathological gambling. Other facts about compulsive gambling are that men tend to develop this disorder during their early teenage years while women tend to develop it later.
...
Hello Addictionland friends & new visitors,


Sometimes it can be rare to find wonderful friends along our path in life, but can be a Wee Bit rarer when we find Good Supportive friends in Recovery from "Addicted Compulsive Gambling".....So when I do meet new people in recovery, I'm blessed and I cherish those relationships. So I wanted to tell you about my good friend, and fantastic recovery Author, *Marilyn Lancelot*.....

Marilyn and I have been friends for a bit over a year, and I have to tell you, she has always been there for me with a ear to listen, and a shoulder to lean on when I need recovery support, encouragement, and More! She truly has done so much for other women recovering from addicted gambling. So here is more about my good friend, and her book & reviews. *Catherine*


Gripped by Gambling This e-mail address is being protected from spambots. You need JavaScript enabled to view it
Click on: YouTube Video for a glimpse into the addiction. Also available in Kindle edition.
...
Staying sober requires that we develop skills that further long-term abstinence. While there are many ways to achieve recovery, I would like to discuss Mindfulness as a tool that has been valuable to me and a host of clients I've worked with over the last 28 years.
Mindfulness is a concept that talks about the practice of focusing your attention and awareness based on the concept of mindfulness in Buddhist meditation. It has been popularized by Jon Kabat-Zinn. Mindfulness continues to be taught independently of religion.
My sense is that while Mindfulness is a relatively new approach to addiction recovery I have found this concept to have merit. It's very likely that you'll find this approach does not conflict with your current program of recovery. I quit using alcohol and drugs over 33 years ago and feel like incorporating the practice of Mindfulness has been very helpful in various parts of my sobriety…..and my life.
While I am certainly not an expert I would like to give you one way to practice mindfulness.
Perhaps you're at a stage in your recovery where urges, cravings and addictive impulses overwhelm you. Perhaps you feel anxious more than you'd like, or perhaps you'd simply like to add another tool to your toolbox. I sense this method might be helpful to you. I like to explain Mindfulness by way of the acronym S.O.B.E.R:
...
Hello Addictionland friends & new Visitor's,

I have shared parts 1 & 2 of "My Gambling Addiction" story done by MyAddiction.com Here now is parts 3 & 4 of my story.....

My Gambling Addiction: Lessons Learned (Part 3 of 4),

By Leanne Hall, Fri, September 27, 2013

In this exclusive interview with MyAddiction.com, Cathy Lyon shares her experiences with gambling addiction and recovery.

*What was your lowest point?*
After both stays in the recovery crisis center in November of 2002 and April of 2006, some of what I had NOT learned was how to actually "break down" the "cycle" of compulsive gambling, piece by piece, and understand – and how to use all of the recovery tools and skills to do that.
At the same time, after my release in 2006, the GA group I was attending was having some trouble within our group. People would gossip about others. We also didn't have many members who had good, solid or long "clean" time. Trusted servants were not "utilizing" all of the by-laws and guidelines from GA. There was no one willing to give up themselves to become sponsors to new members, and no Financial Pressure Relief group meetings were being held. I offered many times to help, and I did, but I couldn't do it all on my own! The reason it's so important, especially for new members, is that we come to GA so in debt and financially broken that we have NO idea where to start on taking our financial inventory.
I had always felt I never really got any financial relief most of my recovery, or trying in vain to stay in recovery, so much so that it lead to my third major event – and lowest point in my life! From April to the beginning of August in 2006, I'd really gotten a good foothold on a clean recovery, but life challenges and financial events turned all of that into a tailspin! Long story short, I had been cleaning homes to make a little money. I was cleaning a friend's home while she was on vacation, and I'd gone home one day for lunch, and my power was turned off! I checked the mail and had a shut-off notice from my gas and phone companies as well. That just put me in panic mode. Instead of working things out with my husband and figuring something out, my old habits and behaviors of my addiction took over. I got into that "have to fix this quick" mindset.

That's why, when you're in recovery, you also need to work on your old way of thinking and learn to solve life's challenges in a healthy way. I hadn't gotten that far in my new recovery. Even though I was not "in gambling action," I'd still used the old habits to try to deal with this financial crisis. I never had that "financial relief" like the GA combo-book had said we would when we stopped gambling. So I did the unthinkable and stole from my friend! When she got back, I could have told her, but I could not bring myself to do it. Just when I got my nerve up to do it, it was too late; she had already called the police. They showed up at my home, asked me about what had happened, arrested me, and off to jail I went. She wanted to press charges against me to learn a lesson.

Needless to say, I did – the hard way. I had a few court dates to go to with a public defender. I was just going to plead guilty; I had to be accountable for the poor choices I had made. This was not only the lowest point in my life, I was so humiliated; people seeing me handcuffed and put into a police car. And if that was not enough, I live in a small town, so of course there was my name in the local newspaper with what I'd done! There went my reputation. All NOT because I was gambling, but worse (and dumb) because I stole from somebody to try to solve my financial problems.
So please learn from me: Make sure you work on all areas of your recovery! I had to learn the hard way. I will say this: Even though I'd not gambled when all of this happened, I still consider the last day that I gambled as Jan. 29, 2007 – my last/sentencing court date. It is my constant reminder of the lowest point in my life....

My Gambling Addiction: Recovery and Life After Gambling (Part 4 of 4)

By Leanne Hall, Mon, September 30, 2013
In this exclusive interview with MyAddiction.com, Cathy Lyon shares her experiences with gambling addiction and recovery.

*Who helped you the most in your recovery?*

An "angel" came to my rescue when I was going through the legal process of my theft conviction. His name is Boyd Sherbourne, PsyD. At the time, he was an Addictions PsyD from the crisis center I was admitted to. Since the friend I'd stole from was also in my treatment program, they were going to kick me out of the program. I'd never met Boyd, but a little problem came up with my husband and my treatment councilor, and Boyd overheard them heatedly talking and asked my husband if he could talk with him in his office. He helped and talked with my husband for a while (while I was still in jail waiting to be processed and released). Boyd told him what had happened and also explained to my husband most likely why I did what I'd done due to financial stress, even though I was not gambling.

Then a few days went by, and Boyd called me on his own even though he didn't know me. It was a God intervention moment. He asked if I was willing to meet with him, so I did. He wanted to help me with support and teach me how to not only breakdown the "cycle" but also learn better ways of handling life challenges in recovery. He taught me how to change the unhealthy, lingering habits and behaviors of addiction. I thank God every day for Boyd taking me on, and he did it a whole year! I can never repay him for helping me get my life back and save my marriage. He helped me stay on a healthy, clean, balanced recovery.

*What advice do you have for other compulsive gamblers?*

We are truly blessed that we live in a world with wonderful technology, and it has turned the recovery process around! For those of you who gamble but are not sure whether you have a problem, you can take the "20 Questions" quiz on the Gamblers Anonymous website. If you answer those questions honestly, you'll know if you're a problem gambler. The Internet has provided "safe and secure" websites for recovery help. There are places with live chat rooms 24 hours a day, on-line meetings, free treatment and therapy. A support group is vitial to a balanced recovery plan. I attend Gamblers Anonymous meetings, of course, but Safe Harbor compulsive gambling hub is another great support community! They offer online meetings, 24/7 live chat rooms and a fantastic "Resource Recovery Room," which includes the "top compulsive gambling recovery sites."

There you will find the top 100 recovery sites on the web, which is how I found this great site, MyAddiction.com. I believe that in order to have a well-balanced recovery, you also need to have a "spiritual" well-being. We reach out for help with such broken spirits, souls and hearts. Not everyone has faith per say. But I do believe in a power greater than myself has helped me return to sanity from the insane, cunning addiction of compulsive gambling. My own quote, which I say all the time, is, "Addiction and recovery have only one thing in common: They are both selfish!" We are very selfish when we are in the depths of our gambling addiction. And you have to be selfish and put yourself first in your recovery in order to be successful! Just remember: No one person on this Earth is perfect. We are all a wrok in progress.

*What are your favorite activities now that you don't gamble?*

I enjoy so many things now that I have not placed a bet in six years. It's like I shared before, having a well-balanced recovery is important. There are activities that I feel are vital to my recovery which keep me from getting too complacent. I enjoy writing, and I love to read all kinds of books. Now that I'm a published author, I have met so many great writers and authors (even a few famous ones!) who have really helped me develop as a writer – along with some good book clubs. I love to cook, and I love gardening (growing flowers mostly). I also enjoy volunteer work; it really helped me fill a lot of the free time I had.

I've been unable to work outside the home for the past few years due to some health issues and the medications I take for my bipolar II, panic and agoraphobia disorders. My husband and I enjoy the first Friday art walk each month in our community, which helps me to get out. In the Summer, we like to river raft and hike on my good days.I have my blog in which I'm able to "visit" with new friends I've made in recovery. I use the Gamblers Anonymous blue and red books daily. I write in my journal daily. I attend online 12-step meetings. I read and post daily on Safe Harbor and still go to some GA meetings as well. I've also started writing my second & third books.

*My Mission today through my Book, and my New Recovery Blog: http://CatherineLyonaddictedtodimes.wordpress.com I invite anyone who may need Support and Recovery Resources from Compulsive Addicted Gambling. I continue my On-Line Journel of my story*......
**Thanks for taking time to read *My Story* and visiting me here on *Addictionland**

Warm Regards & Blessings,Author, Catherine Townsend-Lyon